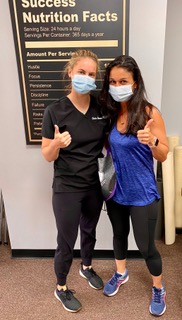 Congratulations Dr. Christine On Your One-Year Anniversary!
Dr. Christine recently celebrated her one-year anniversary with Marathon!
I find it hard to believe that it's been one full year since I joined the team at Marathon Physical Therapy.
To say that it's been amazing has been an understatement. I get so much out of being able to help people just like you.
Please watch this quick video where Dr. Christine shares her thoughts on just some of the many rewarding experiences she's had helping people like you get back to the life you want to live, pain-free!
Got aches and pains that could benefit from Physical Therapy?
Take control of your health. Call us today to schedule your appointment with Dr. Christine or
any of our other experienced and caring physical therapists.